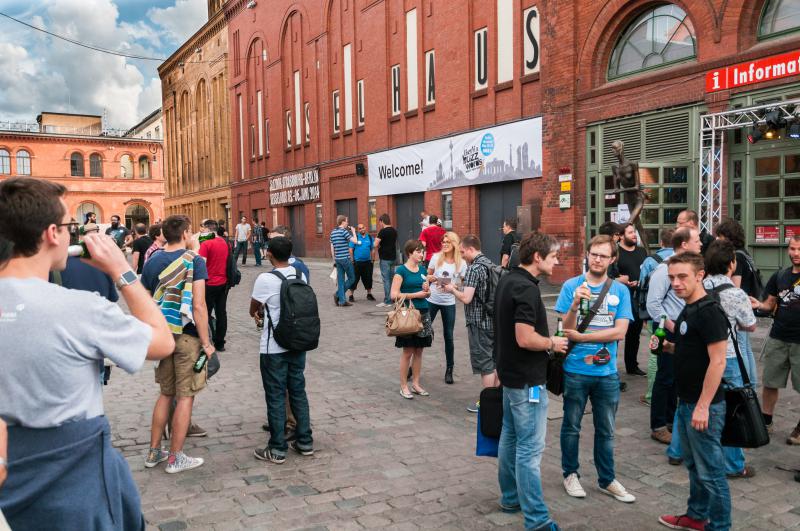 Whether as an attendee, partner, workshop organizer or volunteer – become a part of Berlin Buzzwords 2016!
Join #bbuzz 2016 as an attendee!
Enjoy the barcamp, two days of conference and workshops & hackathons around Berlin Buzzwords. Get your ticket here.
Gain more visibility by becoming a partner!
Enhance your reputation, build brand awareness, meet new contacts, strengthen key relationships and benefit from promotional activities. Sponsoring the conference will highlight your organization in front of a specialist audience. Did we catch your interest? Please get in contact with Nina Müller via partner [at] berlinbuzzwords [dot] de.
Submit your workshop, hackathon or meet up idea and become a part of the #bbuzz satellite program
Send an email to info [at] berlinbuzzwords [dot] de.
Become a team member for one day!
In exchange for ~ 8 hours of volunteering you will get a free ticket for the whole conference including food and drinks and a Berlin Buzzwords 2016 t-shirt - and of course our eternal gratitude! You want to be involved in the organization of this year's #bbuzz? Send an email to volunteer [at] berlinbuzzwords [dot] de.
If you want to keep up with the latest Berlin Buzzwords news and follow us via social media on Twitter, Facebook, Google+, Xing or subscribe to our newsletter.
Photo: cc-by-sa 2.0 by Philipp Kaden