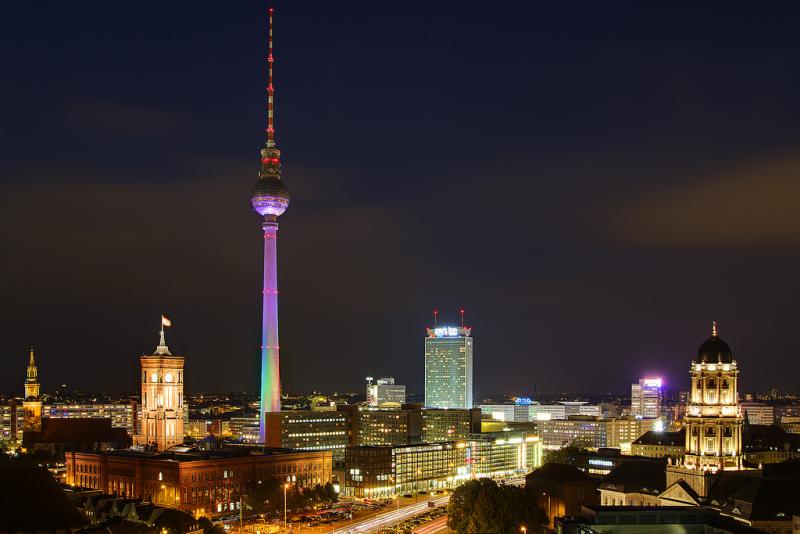 Berlin is one of the most exciting cities in Europe. Please find below some information to make your stay even more pleasant and enjoyable.
CURRENCY
The official currency in Germany is Euro. While Visa, MasterCard, and Maestro are accepted at most shops and restaurants, cash is welcomed everywhere. Most restaurants do not allow split checks on multiple credit cards, so be sure to carry cash while dining out with large groups! Tegel airport and Schönefeld will have an ATM for quick cash. View current exchange rates.
POWER
If you are a visitor from outside of Germany, be sure to bring a 230v power adaptor (plug type F), to ensure your laptop doesn't run out of battery on the first day! If you forget your adaptor, ask your hotel's front desk.
WEATHER
As Berlin enters the month of June, it welcomes the summer season. The daily high temperatures range from 17°C to 22°C. Sunshine hours have picked up to a pleasant 11 hours a day, and rainfall has dropped to 14 days out of the month. There may be a chance of rainy weather, so just be sure to pack an umbrella or rain coat!
PHARMACY
There are two pharmacies close to the venue of Berlin Buzzwords. The "Apotheke zum Kreuz" in the Kastanienallee and the "Schönhauser Apotheke" in the "Danziger Straße". Both are located around 10 minutes by foot from the Kulturbrauerei. They are easy to be recognized by the big red letter "A" (for the German word "Apotheke") above the door.
FOOD & DRINKS
Berlin is a melting pot of cuisine from all over the world, you can find most anything from street vendors to fine dining, coffeehouses, breweries, and bakeries. The city's most iconic food is still the Currywurst. Locals head to Konnopke's Imbiss next to Kulturbrauerei for the classic version. Curry & Chili serves some of the spiciest currywurst you'll ever taste, with their best registering 7.7 million on the Scoville heat scale. Another typical Berlin street food is the the döner. You find them all over the city, but Mustafa's Gemüse Kebap is worth the waiting in line. Berlin is also an ideal place for vegetarians & vegans. There is no other city in Germany with such a wide range of meals, sweets, cakes and coffee specalities for vegetarians & vegans. From vegetarian Burgers at Tommi's Burger Joint or Vegan Kebab at Vöner to vegetarian/vegan vietnamese food at Chay Viet - the options are unlimited. If the restaurant is full, you can wait, or you can wander around - there are plenty of street vendors, coffee houses and restaurants all over Berlin!
PASSPORTS AND VISAS
All visitors to Germany will need a valid passport to enter the country. If you are a citizen of the European Union, the United States, or your country is a party to the Schengen Agreement, you should not need a visa in addition to a passport to enter the country if you plan to stay in Europe for fewer than 90 days. Be sure to check with your country's consulate to determine if you need a visa to travel.
Berlin Buzzwords is happy to issue an official letter of invitation to attendees who require a letter to obtain a visa for travel. If you do need a letter to apply for a visa, we encourage you to request one as early as possible. You must be registered prior to requesting a letter.
Photo: cc-by-sa 2.0 Marcus Klepper