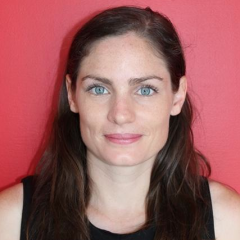 Georgi is an Aussie software engineer now living and working in New York City. She writes lots of code in all the languages and enjoys dressing her cats up in costumes. Georgi's current nerd crush is on building scalable distributed systems and writing Go. She is an alumna of Hacker School in New York, and currently works in Bitly's Application Engineering team. 
Georgi was excited to join Bitly's backend engineeering team where she could work alongside the creators of NSQ. Bitly performs over 6 billion decodes (shortlink redirects) per month and this drives our analytics which is all handled by NSQ and our stream-based architecture.
Georgi has spoken at NYC Golang, Girl Geek Sydney and SydJS meetup groups.
Videos
Berlin Buzzwords 2015
Berlin Buzzwords 2016